We absolutely love this time of year with everyone getting ready for the festive season, whether it be Christmas parties or new years eve – it's all about the glitz and glam! We often get booked up with party hair up-do requests and big bouncy blow-drys and one of our favourite looks is something Chic and elegant.
A french twist style is something that we love to create and you can be really playful with how you finish this style to suit. The most important part of this style is the hair prep and using the right product for that hair type is crucial for a long-lasting look. When choosing the right products you need to consider what will give you the most volume, hold and texture which all add together to give the best long lasting effect.
As you know, we are huge advocates of the Balmain Paris Hair Couture products and they have the best range to suit the prep for a style like this when focusing on creating volume (Volume Mousse Strong), texture (Texturising Salt Spray) and hold (Session Spray strong).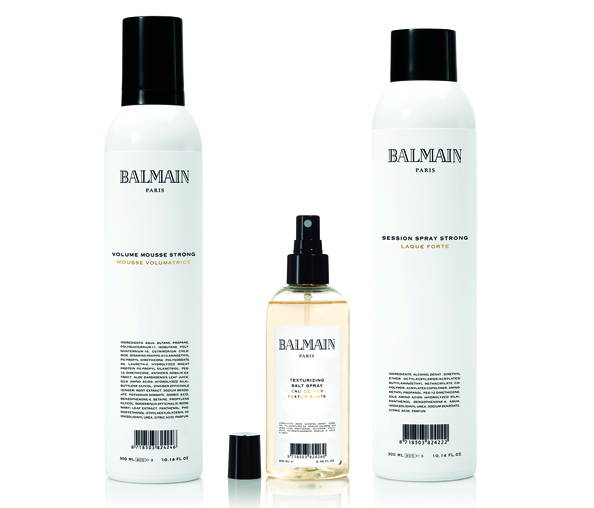 4 Steps to Create this Effortless Chic Party Look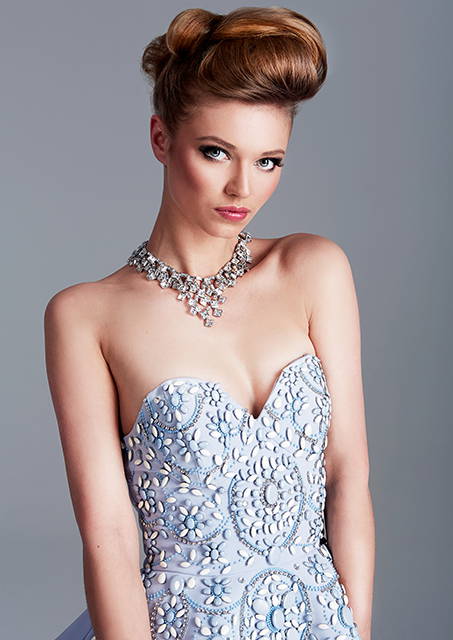 Step 1: Prep your hair with the Volume Mousse Strong and Texturising Salt Spray and blow-dry your hair as you would normally, this can be by hands only or with brushes. The aim to to get a big bounce and great volume, but keeping the tack and texture to the hair.
Step 2: When your hair is completely dry, tease the top of the hair roots to create more lift.  Brush the hair softly, smooth and create a loose ponytail.
Step 3: Twist your ponytail in an upwards motion and twist your hair until the twist is not visible anymore. Secure the hair with bobby pins and try to add some glitz and glam with a statement accessory clip.
Step 4: Ensure your hair lasts by fixing it with the Session Spray Strong product by Balmain Hair! It won't go anywhere then all night long!
If you are looking to create something cute or chic for your upcoming parties, try and book in with us and leave feeling a million dollars!
Lisa xx