The request for 'ice' or 'platinum blonde' hair is on the up at the moment in the salon & we take our colour process very seriously to achieve a vibrant crystal white colour for our clients.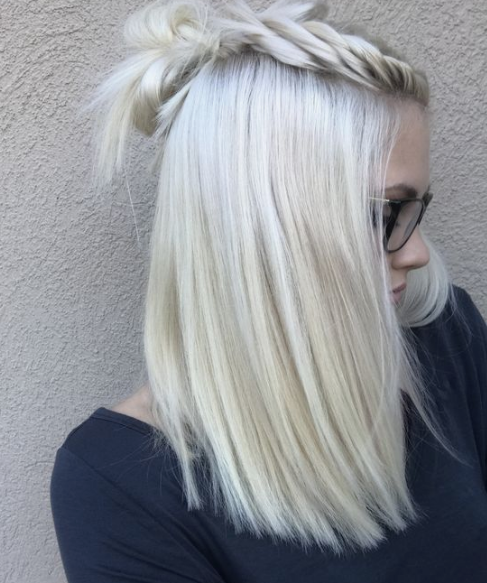 To achieve the icy blonde colour, one of our colour specialists will lighten all of the hair and then tone. We always try to be realistic with the colouring process and will advise the client on this process which can often take some patience to get to the finished look. It is also important to help maintain the condition of the hair outside of the salon and our stylists will always recommend products for you take home and help achieve this. We advise a take home range called Balmain Moisturising Shampoo & Conditioner and often will advise the use of a mask which you can use 1-2 times a week to help strengthen the hair after the lightening process.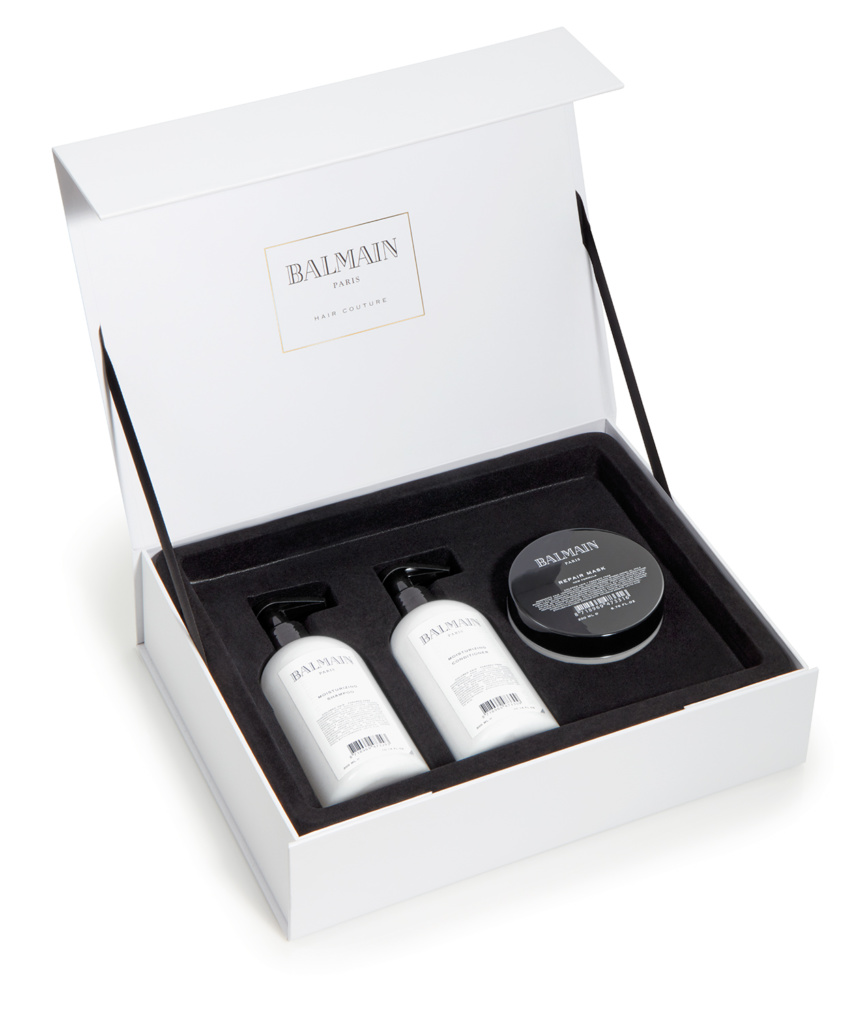 Lisa & all of the team absolutely LOVE working with the Illuminating White Pearl Shampoo by Balmain Paris Hair Couture, simply because it improves the clarity and tone of blonde hair and reduces those unwanted brassy tones. It also helps with the condition of your hair, as once your hair has been lightened the hair becomes weak.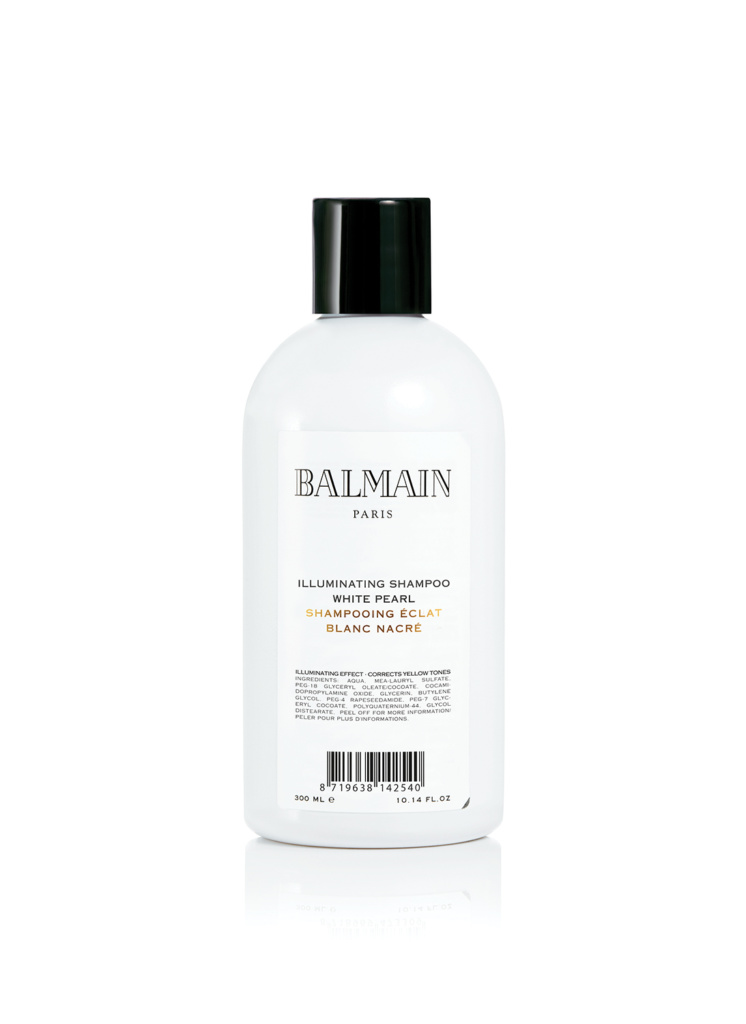 Bleached blonde, grey or highlighted hair is high maintenance and does require regular touch ups. This shampoo is enriched with pure violet pigments which help refract the brassy colours you can often see and brightens the hair without making it grey.
We would always recommend using this product for any client who is blonde or lightening their hair colour.