THE ULTIMATE HAIR SPA EXPERIENCE
A combination of luxury and comfort
– the perfect match to elevate your next hair appointment.
A UNIQUE & RELAXING EXPERIENCE
THE FIRST OF IT'S KIND IN THE UK
A sleep-inducing and atmospheric treat to add to your next hair appointment, or as a gift for one of your loved ones. A truly dream like experience that soothes not just your hair and scalp, but your mind and soul. 
Full recline & relaxation mode
The salon, becomes the spa
For more information, ask your stylist when next visiting or call and speak to one of the team who will happily explain more about this beautiful hair spa experience.
INTRODUCTORY OFFER – £40
FOR A LIMITED TIME ONLY.
To check availability, book online or call the salon on 01562 748833 to add onto your next appointment or as a stand alone treat. Make sure to add on a quick blow-dry before you leave! 
WHAT YOU CAN EXPECT WITH
THE HAIR SPA EXPERIENCE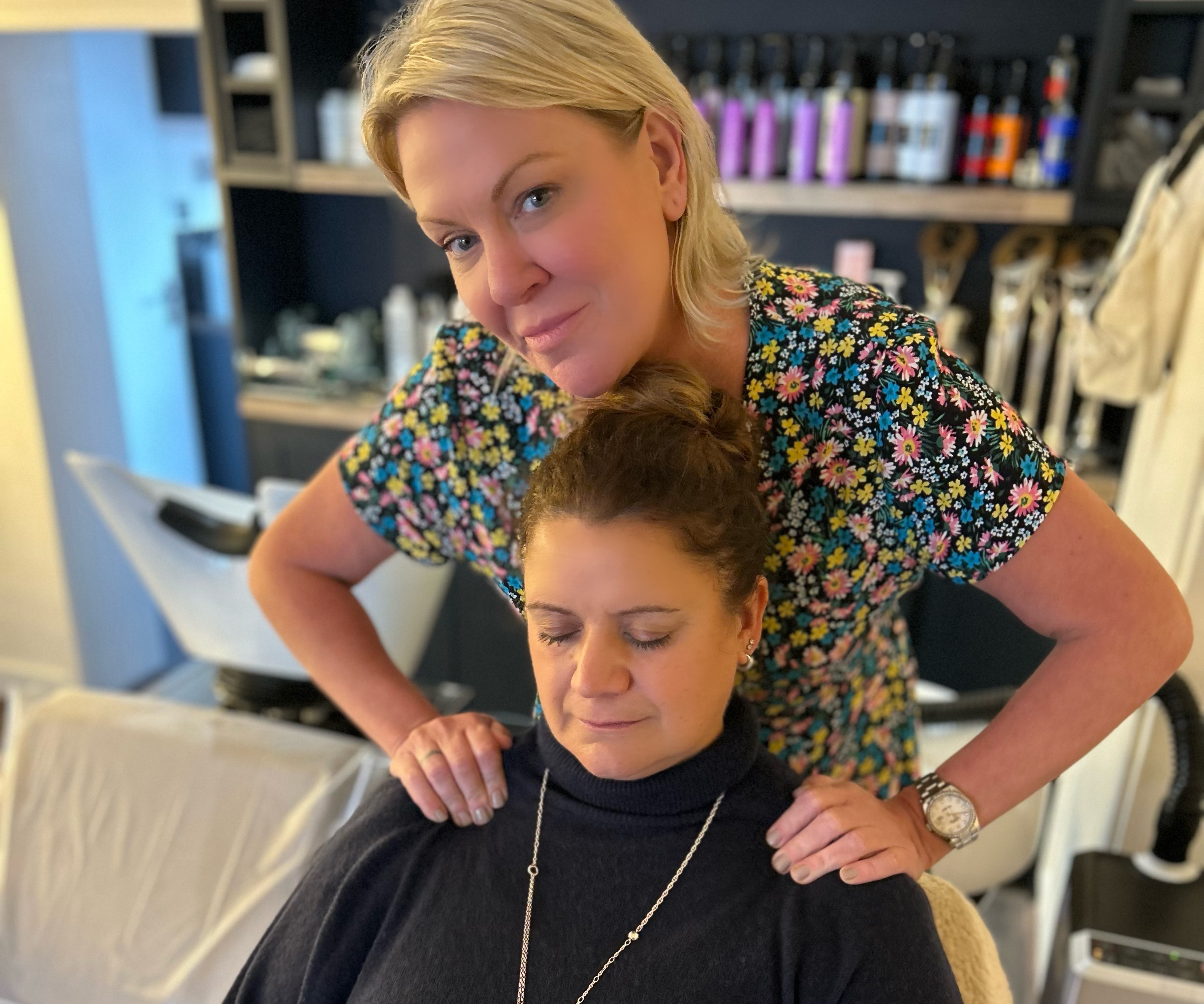 MASSAGE
Before we begin the full luxury hair spa treatment, we take into consideration the importance of relaxing the full body. We will follow a specific massage technique that will focus on the upper body to help you get ready for the recline phase.
A FULL RECLINE
One thing we LOVE about this experience, is allowing the client to be fully flat and reclined for the full treatment. This enhances the sleep-inducing spa like feeling which allows you to relax and unwind.
SPA MIST
An atmospheric mist that enhances the treatment experience and infuses the hair and scalp with moisture which not only creates warmth and comfort, but encourages healthy scalp care by opening up the pores, freeing the scalp of keratotic plugs and debris. Using customised techniques to help relax the body and optimise the effect of the mist.
ELEVATED PRODUCT APPLICATION
A customised shampoo and condition technique which allows us to create a beautiful lather to help massage and invigorate into the scalp with a professional head massage.
ENHANCED TREATMENTS
By introducing the additional treatment cap with the Hair Spa experience, and combining with the mist heating and cooling process, we allow the products to work harder and provide a longer lasting finish.
THE HEAD BATH
The latest viral tik-tok sensation provides a unique experience with the hair spa head bath.  It helps to deliver a spa-like experience for the scalp and hair, leaving you feeling refreshed and motivated.
Colour Correction
Correction of any colour is a highly skilled and delicate process. Only Lisa Shepherd herself or her Colour Directors are able to perform these services. It will take time, patience and numerous visits to get to the required end result.
It's also worth noting from a cost perspective that most colour corrections need at least one further "follow up" appointment within 4-6 weeks following the first correction appointment to 'balance out'.
It's impossible to quote for this service over the phone so in house consultations are required. Call us to book or come and see us for further clarification. You're in safe hands.
Cancellation Policy
We do understand that sometimes we can all run late or it may be necessary to cancel or reschedule. We kindly request that if you are running late please give us a call and we can usually still accommodate you up to 10 minutes from your scheduled time, however if it's later than 10 minutes, you may need be moved to another stylist or would have to reschedule to another time to suit.
Cancellations to appointments need to be made 24 hours in advance to avoid charges being applied.
No Shows will be charged to the value of 50% of that pre booked appointment. This No Show Fee will be held on account to be cleared prior to any future booking.
Skin Testing Policy
All skin tests must be carried out 48 hours prior to appointment.
• Please leave the skin test area uncovered for 45 minutes and avoid contact with clothes.
• After 45 minutes you may remove the test using lukewarm water.
• If you experience any reaction within the 48 hour period please notify the salon immediately.
Lisa Shepherd salons insist on an annual skin test as an absolute minimum, but we suggest and advise you have a skin test prior to every service.
The absence of a reaction to this test is no guarantee that an allergic reaction may not occur as a result of a future hair colouring process. However this test is an important precaution, please consult your doctor should you have any doubts.
Price Change & Discounts
We can only give accurate pricing following a thorough in person consultation – if you have
booked
 over the phone or online, prices may vary once you have had your consultation in Salon who may recommend or advise a different treatment of approach to give you the results you are after.
We are delighted to allow and encourage discounts for 11 months of the year. However, unfortunately these discounts can only be taken MON-THURS and are subject to availability. We do not accept discounts in December.
Please make sure we have up to date details for you e.g. Mobile and Email address – this will enable us to contact you with all our monthly offers and promotions.
All  corporate discounts will be reviewed as part of our annual business review as well as stylist levels and prices. Please check with your stylist if you require any clarification.
Discounts do not apply to the following services : Express Services, Childs Cuts, treatments, retail.Discounts can not be used in conjunction with any other offers.
Not Happy With Your Hair?
We want you to LOVE your hair but if for any reason you leave the salon unhappy with your hair please do email kidderminster@lisashepherd.co.uk within 48 hours of your appointment who will then aim to get you back into the salon with the same stylist within 7 working days. 
Clothing Policy
As we are Colour Specialists and a Colour Corrective salon, it is with courtesy that we ask you to consider your clothing and jewellery worn at the time of your appointment.
Whilst we try our very best to not get colour materials on your clothing sometimes accidents do happen. Likewise with jewellery, in particular earrings, whilst we do encourage clients' to remove their jewellery, it is at their discretion.
As a company we cannot take responsibility for marked clothes or lost jewellery – please bear this in mind.
We do use fully protective gowns, towels and cover capes which are accessible to each and every staff member.
Thank you for your understanding and co operation regarding this matter.
IN HOUSE SPECIALS
Look out for our special treatments and packages advertised on our social media channels or in salon!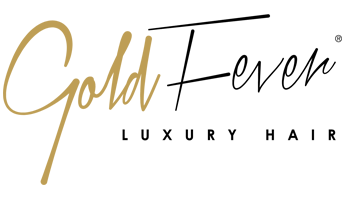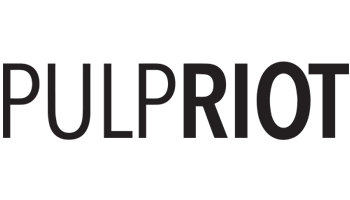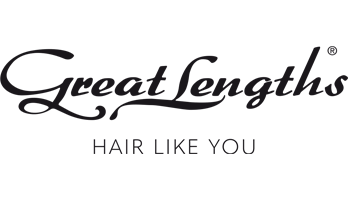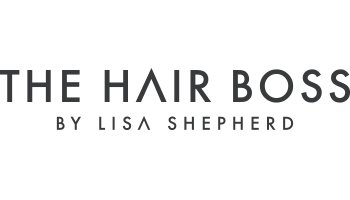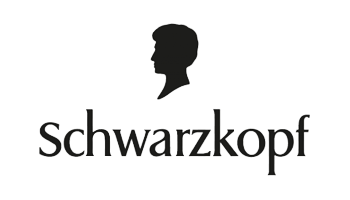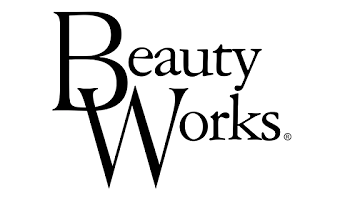 TRANSFORM OR FIX YOUR HAIR AT THE
LISA SHEPHERD SALON
Looking for a new look to suit your face, skin tone or lifestyle? Have an occassion coming up that you want to impress at? Book yourself in for a consultation at the Lisa Shepherd Salon to get the best advice and hair programme to suit you!