Due to recent changes with health & safety guidance, we will now require a skin allergy test on every client who has:
– Used Home Dye kits
– Had COVID-19 since their last colour appointment
– Never had a colour service with us before
– Have a colour appointment coming up
Since the COVID-19 outbreak and further immunisations, there is potential that you could be more sensitive to certain ingredients and processes involved in professional salon colouring.
These skin allergy tests are required 48hours before your appointment but no more than 5 days before.
Failure to do this will unfortunately result in your appointment being rescheduled, which we of course don't want after this long wait! We will not be able to perform a colour service if you have not had your allergy skin test recorded and checked by our team.
We don't want to make this difficult, but our priority is your safety.
Please book your skin allergy test online.
THE SALON – WHAT TO EXPECT
There will be several changes as you approach and enter the salon for your next appointment. Please bear with us as we try to adapt and make this as easy and suitable for everyone. Your safety, and our staff is top priority.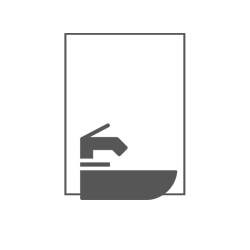 BASIN DIVIDERS
We are super lucky to have such a spacious salon, however we have installed basin dividers to help protect our clients.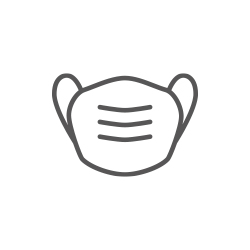 PPE, MASKS & GLOVES
Our team will be equipped with PPE and will be wearing masks and gloves and you will also have PPE available on arrival. We advise you wear older clothes to your appointment as the PPE we are being advised to wear does not protect your clothes as well as previous industry standard gowns. We will do our utmost to protect your clothing.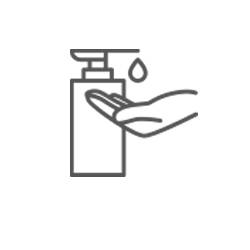 CLEAN & PROTECT STATION
We have created a clean & protect station on entry to the salon where you will be able to have your temperature screened and be able to sanitise your hands. There will be space to hang your belongings, although we encourage to bring as little with you as possible.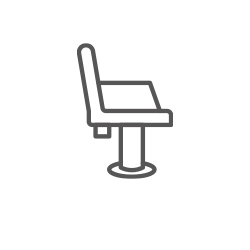 INDIVIDUAL STATIONS
Each client will have one section to wait and have treatment. Each station will be cleaned thoroughly between each appointment. We will no longer be able to offer our blast dry service and area in the salon.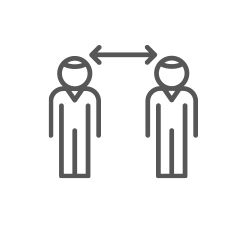 SOCIAL DISTANCE GUIDES
There will be guides located around the salon to help you and others keep a safe distance.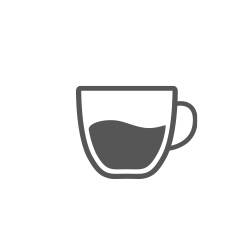 NO MAGAZINES
We will no longer be able to provide reading material so please feel free to bring something with you or your tablet.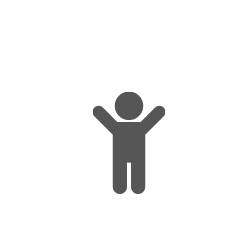 Restricted Services for Children
We can only permit wash, cut and blow-dry services for children.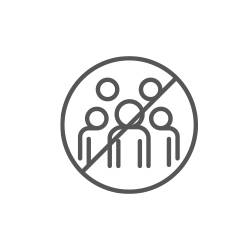 MUST ATTEND ALONE
You must attend your appointment alone unless you are disabled or need to be accompanied by a carer.
APPOINTMENTS – WHAT TO EXPECT
We encourage all appointments to be booked online where possible to help manage our reception area safely. Please note, online booking prices, times and services may vary so please ensure your contact details are up to date to be notified by text alerts prior to your appointment. Any changes in prices or services will be clarified and amended at the consultation stage.

APPOINTMENT ONLY
You will only be able to access the salon strictly on appointment only. Doors will be closed to others.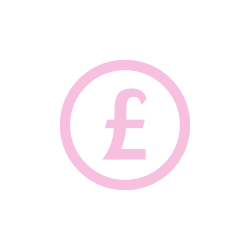 DEPOSITS & PAYMENTS
A non refundable 50% deposit is now required to secure your appointment. This is to minimise payments in salon. Adjustments can be made if your treatment changes. Cash payments or tips must be kept to a minimum and where applicable an envelope will be provided to transfer cash into verified by your stylist. We would prefer payment through card where possible.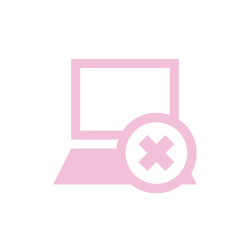 CANCELLATIONS / LATE ARRIVALS / NO SHOWS
For any appointments cancelled within less than 24 hours, a 50% charge will be kept on your profile to be used against future appointments. If you have any concerns please let us know. If you arrive late to your appointment, we may have to reschedule.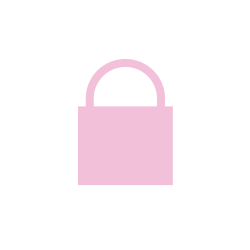 REDUCED SERVICES
We have had to adjust our services and treatments in accordance with Government guidance. Our up to date list of safe services can be found here
Terms & Conditions
Colour Correction
Correction of any colour is a highly skilled and delicate process. Only Lisa Shepherd herself or her Colour Directors are able to perform these services. It will take time, patience and numerous visits to get to the required end result. It's also worth noting from a cost perspective that most colour corrections need at least one further "follow up" appointment within 4-6 weeks following the first correction appointment to 'balance out'. It's impossible to quote for this service over the phone so in house consultations are required. Call us to book or come and see us for further clarification. You're in safe hands.
Skin Testing

All clients are requested to have a skin test at least 48 hours prior to their first colour appointment and annually thereafter.
Clothing Policy
As we are Colour Specialists and a Colour Corrective salon, it is with courtesy that we ask you to consider your clothing and jewellery worn at the time of your appointment.
Whilst we try our very best to not get colour materials on your clothing sometimes accidents do happen. Likewise with jewellery, in particular earrings, whilst we do encourage clients' to remove their jewellery, it is at their discretion.
As a company we cannot take responsibility for marked clothes or lost jewellery – please bear this in mind.
We do use fully protective gowns, towels and cover capes which are accessible to each and every staff member.
Thank you for your understanding and co operation regarding this matter.
Express Colour Bar
Express colour bar appointments are offered to regular clients' wanting top-up  maintenance appointments between main colour services. Therefore the following T&C's apply:
Express Colour Bar appointments can be booked no more than 4 weeks after a main colour service
We offer a WE DYE YOU DRY but only with LS purchased brushes/equipment due to contra-indications
Only 1 Express Colour Bar appointment is allowed between full colour appointments
No Express Colour Bar appointments can be taken in December
Only 1 express service to be booked at any one time
Cancellations
Appointments cancelled with less than 24 hours notice will be charged at 50%.
Safe Hair Aftercare
All skin tests must be carried out 48 hours prior to appointment.
• Please leave the skin test area uncovered for 45 minutes and avoid contact with clothes.
• After 45 minutes you may remove the test using lukewarm water.
• If you experience any reaction within the 48 hour period please notify the salon immediately.
Lisa Shepherd salons insist on an annual skin test as an absolute minimum, but we suggest and advise you have a skin test prior to every service.
The absence of a reaction to this test is no guarantee that an allergic reaction may not occur as a result of a future hair colouring process. However this test is an important precaution, please consult your doctor should you have any doubts.
I have used pretty much all that there are available when it comes to blue or corrective shampoos that are on the market! Some i love, some not so! For me, the problem is when they're overused and we are seeing a lot of this at the moment in the salon with clients...
SUBSCRIBE TO OUR NEWSLETTER
Keep up to date with the latest news, trends & offers from Lisa & her team.
Address
1-2 Mill St, Kidderminster, DY11 6XW