As featured in The Kidderminster Shuttle earlier this year…..
A TERRIFYING illness has prompted an award-winning hairdresser to launch a low-sensory salon in Kidderminster.
Lisa Shepherd's hugely successful career was almost cut short when she suffered a Tonic-Clonic seizure that affected her brain and left her physically unable to work in her own salon.
But she has used her frightening experience to radically transform her Mill Street salon into a low-sensory one and raise awareness of the issues sufferers can face.
The 46-year-old mother-of-two's ordeal happened in December 2016 when the seizure caused convulsions and the loss of consciousness. As a result, she hit her head and suffered concussion which caused lasting damage to her vestibular system that helps with balance and spatial orientation. This 50 per cent damage caused a major disconnect between the brain, eyes and limbs and on top of that, she Lisa now suffers from light sensitive epilepsy.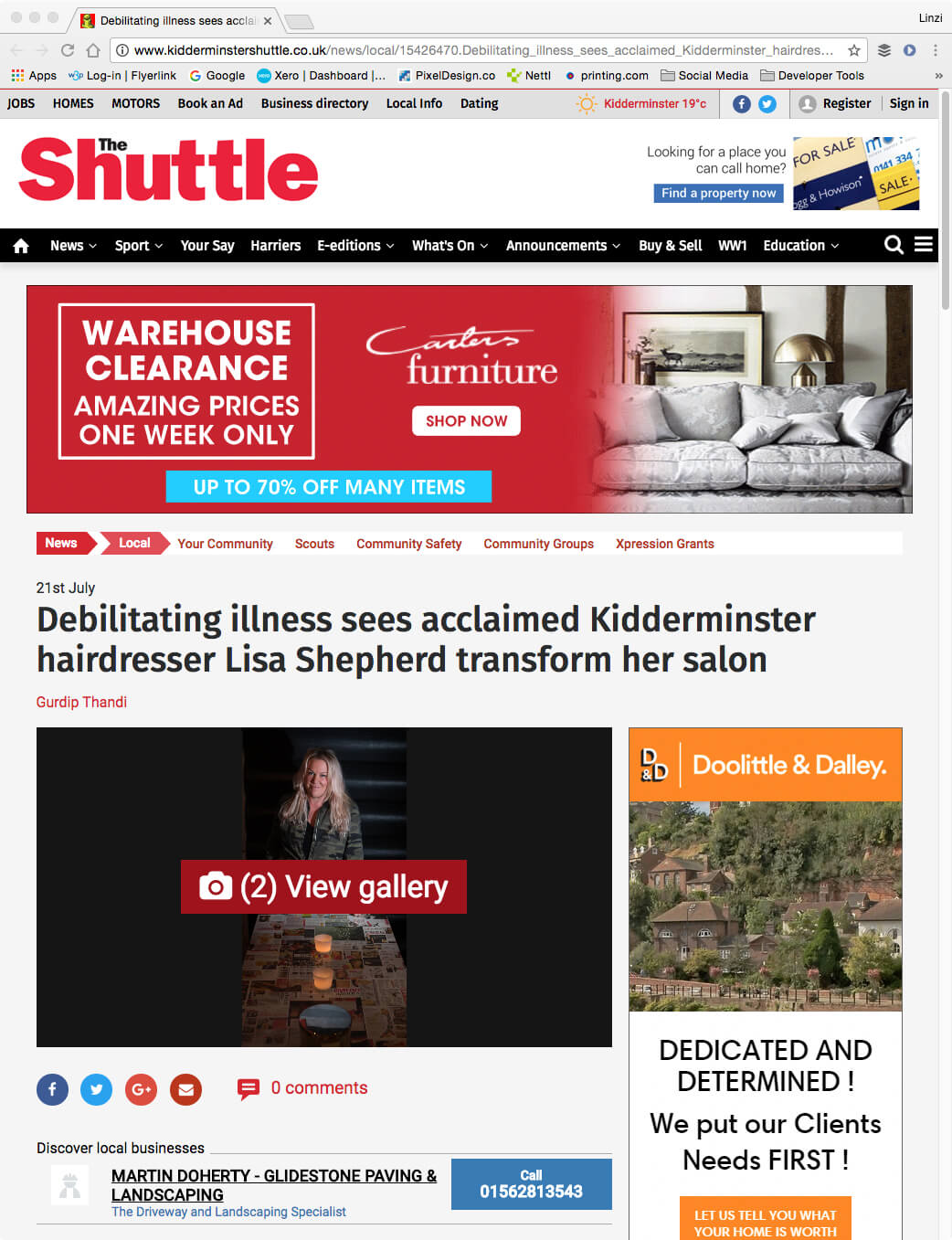 Source: http://www.kidderminstershuttle.co.uk/news/local/15426470.Debilitating_illness_sees_acclaimed_Kidderminster_hairdresser_transform_her_salon/