Step by Step – The 'Hayden' Updo…
Here are my step by step tips on how to achieve the ultimate 40's 'Lock' look! A great style for date night, classy work up-do or a wedding!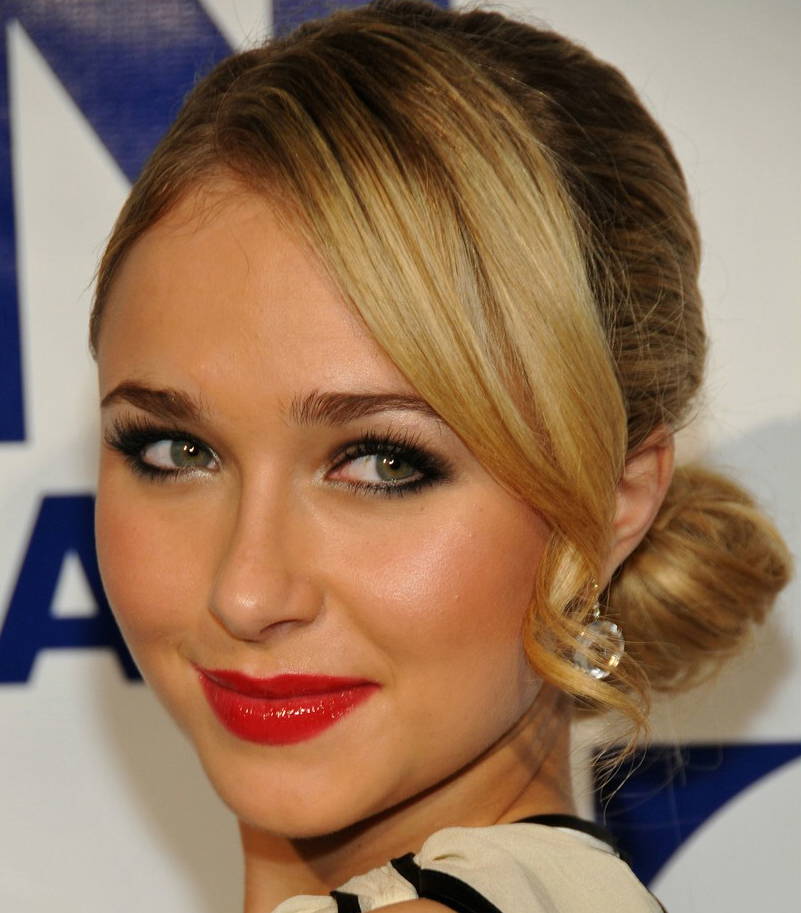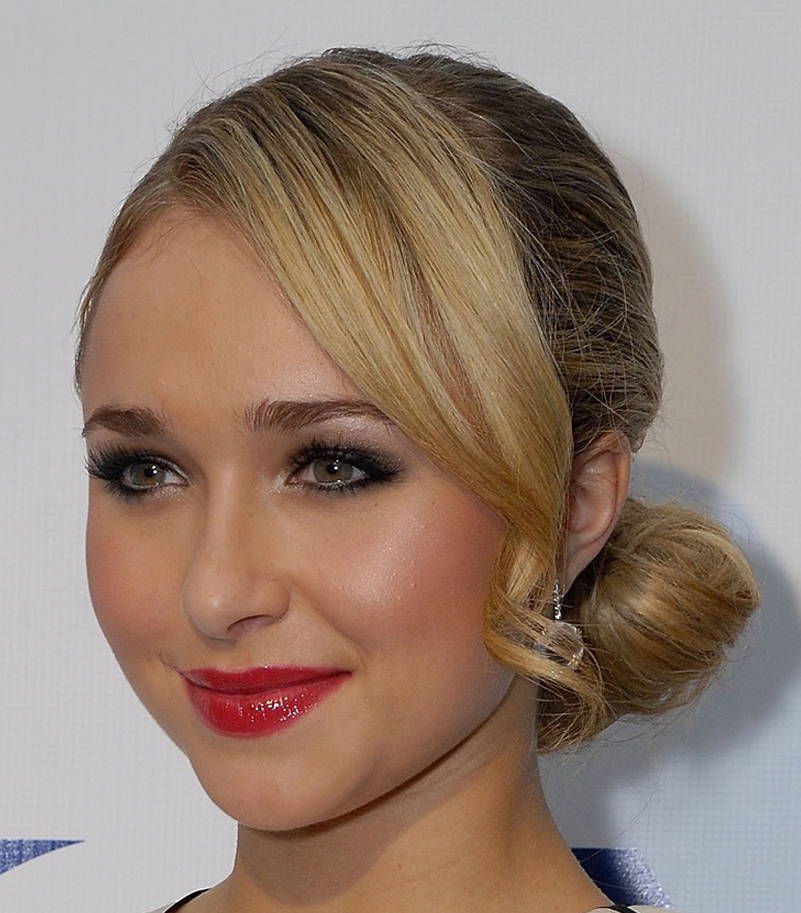 Step #ONE
Begin with clean, dry, tangle-free hair. If you have wavy or curly hair, run some straightening irons through it for a smoother sleeker look. Work a little mousse through your hair and tame any flyaway hair with a drop of anti-frizz serum before starting your chignon/bun.
Step #TWO
Take out a triangular section at the front to create the long sweeping fringe. Brush your hair back into a low side ponytail. It is best to have the fringe, on the same side as the ponytail like Hayden's done.
Step #THREE
Hold the base of the ponytail with one hand, and then split the tail into 2 pieces.  If your hair is quite thin then gently backcomb underneath the tails to add some volume. Starting with one half of the tail, roll it up towards the nape of the neck and secure with pins.  Repeat the action with the remaining tail of hair, until you have two identical rounded buns of hair.
Step #FOUR
To create the sweeping side fringe, dampen first with some mousse and then blow dry to the side. For the super shiny look like Hayden's, be sure to add a few drops of serum over your hair and secure with a generous amount of a firm hold hairspray.
Step #FIVE
Finish off with glossy red lips and heavy black eyeliner for the ultimate 40's look!
Do you have a question for our multi-award winning hair doctor?