Extensions & Volumisers
REVOLUTIONARY HAIR CARE & TREATMENTS
Here at the LISA #Supersalon we specialise in creating thicker, fuller hair with a mix of extensions and volumisers.  They are a totally discrete, almost invisible way of 'filling' out your own hair!
"Every celeb I've worked on has volumisers!! I couldn't blow-dry my own hair as well without them. They're easy to manage and give you that hair you've always wanted!!!'
– Lisa xx
Working with the best brands!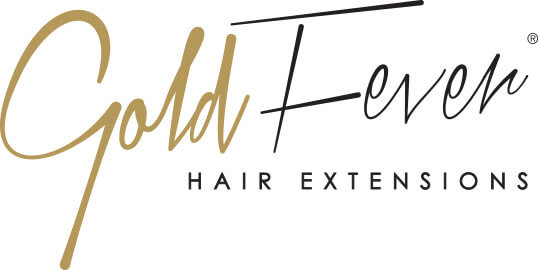 Gold Fever uses only the finest Indian hair available and is 100% Ethical & Traceable. Gold Fever Hair strands are thick and luxurious, all the way down, and without the 'stringy' ends regularly seen in today's market place. Gold Fever remove the short hairs in a strand to allow a fabulous and luxurious volume at the ends and with less strands having to be purchased to achieve this.
The biggest PRO to using Gold Fever is that you can blend your own colours as never before possible with their new protein tips.
Gold Fever is a favourite in our Salon, with many of our stylists already showing off the benefits of using Gold Fever extensions!

The strict sourcing process that Great Lengths abide to, guarantees the origin and quality of all Great Lengths hair extensions across the world. All extensions are ethically sources and traceable.
Great Lengths was established over 25 years ago, providing premium quality human hair extensions which offers the highest quality product in a vast selection of glossy tones and lengths to suit any hair type. Great Lengths extensions are available in a wide variety of lengths, to ensure a perfect, natural looking blend.
Great Lengths only uses 100% human hair because it behaves like your own hair and offers a more natural look. This means that our hair extensions can be styled using heated tools, as well as professionally coloured and permed. They are also suitable for most lifestyle activities including swimming.
ARE EXTENSIONS OR
VOLUMISERS RIGHT FOR ME?
Do you have an event or holiday coming up?
Our extensions are a great asset to any 'updo' and make life so much easier when styling hair in the heat!
Do you wish your sides would catch up with the rest of your hair?
Our extensions help your hair to grow in the toughest of places!
Do you wish your hair would grow?
Then yes, Volumisers will be perfect for you!
Do you long for thicker hair?
Perfect! Our 'Volumisers' have their nickname for a reason!
What will my hair be like when the extensions are removed?
Once you have had your extensions removed, your hair needs to be washed and conditioned to clean away any residue from the removal gel and bonds. If you have maintained your extensions well, there will be little to no damage, and you may find that your natural hair has grown more quickly than usual.
How long will my extensions last?
Both types of extensions can last up to 5 months if well maintained but this can all depend on your after care, type of hair and how many bonds you have.
How much will my extensions cost?
The cost of the extensions is dependant on the length or the hair required, how many bonds and your colour choices. Also, consideration needs to be taken for application and style. The best way to get an accurate price is to book a consultation with one of our extension specialists.
Will the extensions damage my hair?
The bonds within the extensions have been scientifically proven not to cause damage to healthy hair when applied correctly and if they are well maintained. We have had many clients very happy with the condition of their own hair once they have had extensions as it has often allowed their real hair to not be over styled or heated and grow much better.
How long does the application take?
This depends on how many extensions you are having. Your stylist will be able to advise you on an estimated time at your consultation.
Call the #Supersalon today and arrange a consultation with one of our specialists to discuss your hair goals and requirements!
Salon Reception: 01562 748833
I have used pretty much all that there are available when it comes to blue or corrective shampoos that are on the market! Some i love, some not so! For me, the problem is when they're overused and we are seeing a lot of this at the moment in the salon with clients...
SUBSCRIBE TO OUR NEWSLETTER
Keep up to date with the latest news, trends & offers from Lisa & her team.
Address
1-2 Mill St, Kidderminster, DY11 6XG