Female Cut @

LIS

A…
All prices shown below are in Pounds (£)
Female Re-Style @ LIS
A…
All prices shown below are in Pounds (£)
Male Cut @ LIS

A…
All prices shown below are in Pounds (£)
Colour Technician @

LIS

A…
All prices shown below are in Pounds (£)   |   Colour change / Colour correction – price on consultation
Colour Specialist @

LIS

A…
All prices shown below are in Pounds (£)   |   Colour change / Colour correction – price on consultation
Colour Director @

LIS

A…
All prices shown below are in Pounds (£)   |   Colour change / Colour correction – price on consultation
COLOUR WITH LISA SHEPHERD
All prices shown below are in Pounds (£)   |   Colour change / Colour correction – price on consultation (see terms & conditions)
Express Colour @

LIS

A…
Prescriptive, express, affordable, top-up colour services available as walk-in service, in between main colour appointments. These under 1 hour appointments keep your colour fresh, toned to perfection and not a grey allowed in sight. Call the salon for more details – 01562 748833.
All prices shown below are in Pounds (£) – See our terms & conditions.
Express 'Colour Wash' Gloss
Express 'top up' Blonding
Blow-Dry @

LIS

A…
All prices shown below are in Pounds (£) / Long hair will be charged at a supplement of £10 on all of the below services.
In-Salon Treatments @

LIS

A…
Did you know that every hair type needs a specific treatment? With our in-salon treatment's we're able to offer you a personalised hair care program that rebuilds the hair from inside out, for beauty that lasts.
Moisture
Hydrating, more manageability
Colour
Protects colour fade, enhances shine
Repair
Deeply nourishing, smoothes the hair
Hard hitting, fast but does the job
Enhanced head and scalp massage, working the treatment deeper into the hair
Specialist Treatments @

LIS

A…
As a #supersalon full of colourists' we are always looking for new technologies to protect our clients' hair when lightening, bleaching and colouring which is why bonding systems have become our new go-to hero product in all of our colour work. Learn more about our specialist treatments here.
Tanning @

LIS

A…
All prices shown below are in Pounds (£)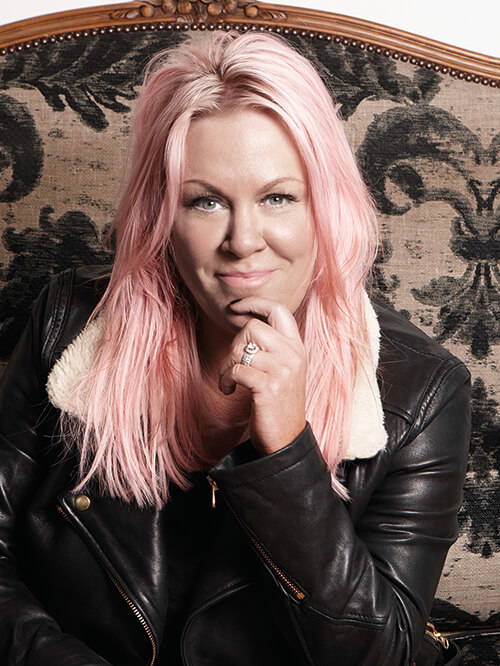 Price on Consultation.
Renowned for her stunning makeover work and watched by millions on Channel 4's  '10 years younger', Lisa has earned her title as TV's colour queen and you can now enjoy an Exclusive VIP makeover with one of the UK's top hairdressers herself!
Read More